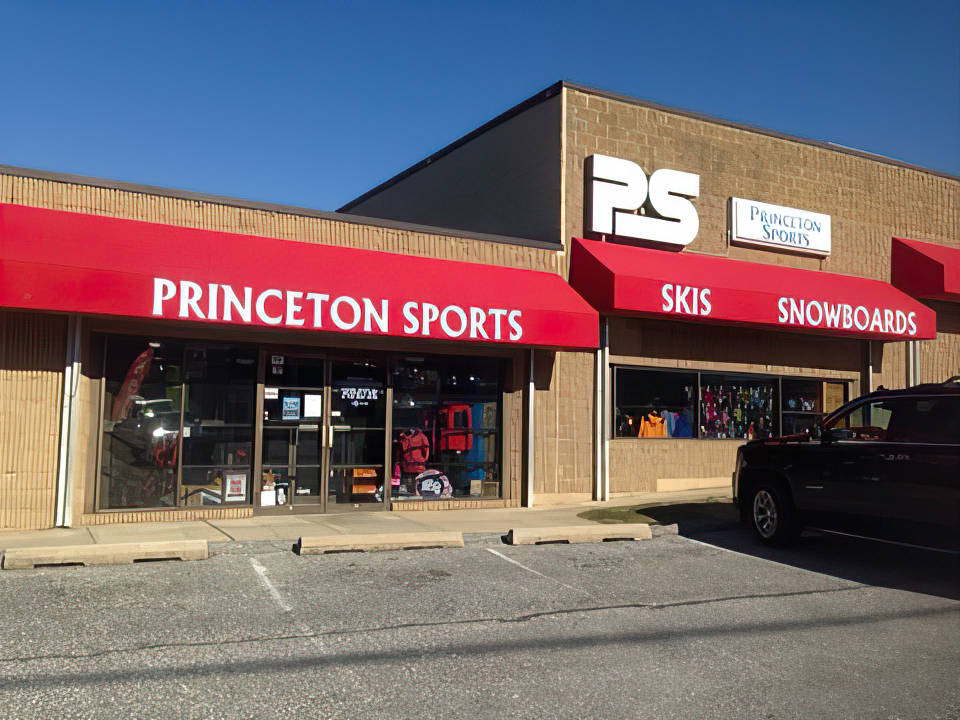 THE STORY
---
Home / About / Our Store
THE STORY OF PRINCETON SPORTS
Princeton Sports opened its doors in Baltimore, Maryland in 1936 and in the past 87 years we've learned that passion drives our business, which translates into making sure our customers get the maximum amount of fulfillment out of their sports.
Princeton Sports remains a family owned and operated business to this day. Our love of sports dates back three generations to our founders Samuel and Lucille Davis. Over the years we have become the source for sports enthusiasts who know exceptional service when they receive it. The right service is vital to us, because without it our customers can't enjoy themselves. That's why we custom string your tennis racket, fine-tune the clips on your mountain bike, or help you choose the skis right for you, so you can relax and maximize your enjoyment!
Tradition. Community. Expertise. Those are more than watchwords; they are how we define our passion for sports. If you feel the same, visit our location and see how more than 85 years of having fun can put a smile on your face.
THE PRINCETON SPECIALTY
Look for this symbol throughout our website and discover what sets Princeton Sports apart from other shops. Maybe it's our longevity, our brands, our products, or our experts, but whatever it is you can be sure that it's backed by 85 years of experience and dedication!
Want to see something cool? Check out this commercial from years ago featuring Ned Overend, professional bicycle racer.
What's in a Name?
Every now and then someone inquires where the name Princeton Sports came from. It just so happens that our grandparents originally lived in Princeton, New Jersey before moving to Baltimore!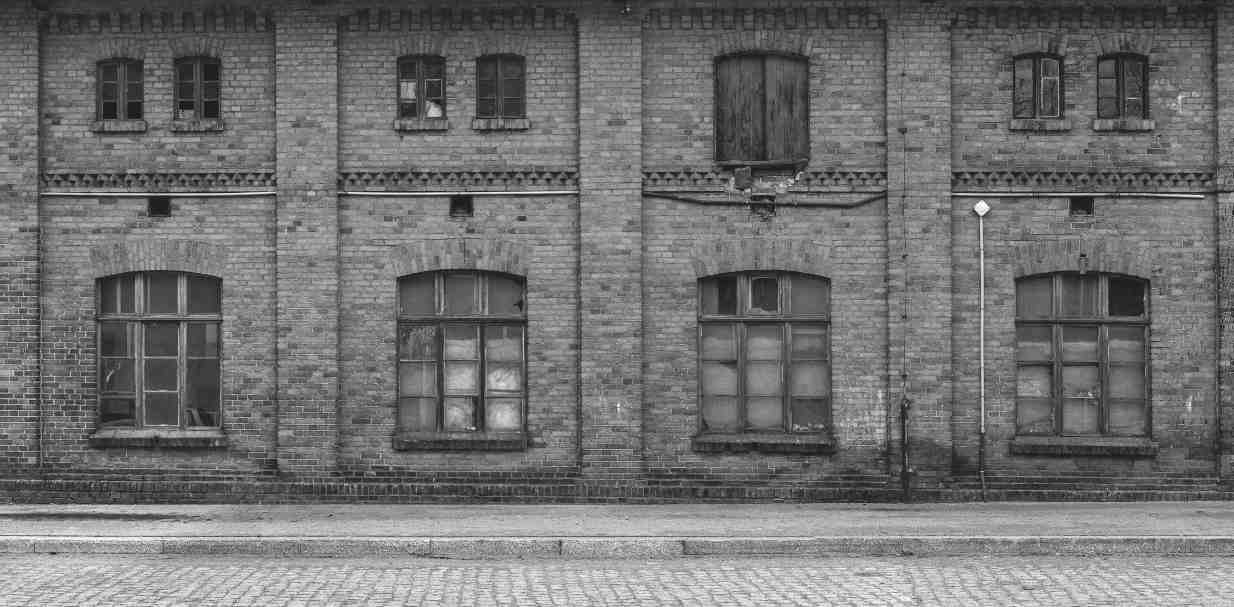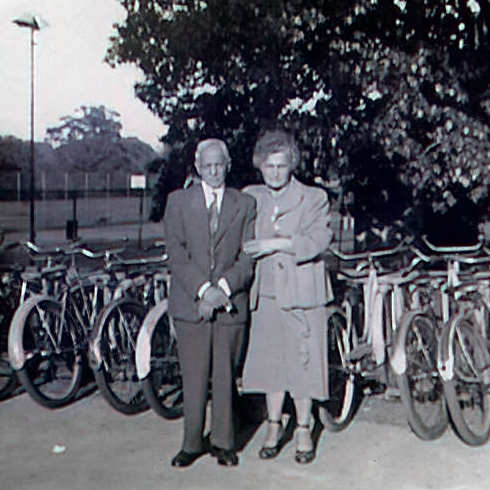 Samuel and Lucille Davis
Their love of cycling led Sonny's parents (Alan & Paul's grandparents) to open the first Princeton Sports in Baltimore City which rented and repaired bikes for local residents. Princeton Sports remains a family owned and operated business to this day with Sonny at the helm and sons Alan & Paul managing day-to-day operations.
PRINCETON SPORTS TODAY
We specialize in Serious Fun. It's all we do, and we do it better than anyone else. We sell bicycles, skis, snowboards, tennis, and swimming because that is what we are passionate about. It's just that simple.
Whether you are looking for the right gear, the right clothing, or technical expertise we are confident in your satisfaction. Our experts will listen to you about what you need and work to find the perfect fit or fix. No pushy up-sell, just honest to goodness information coupled with our own personal experience – that's what happens when you hire lifelong sports enthusiasts, mechanics, and gear heads!
We don't sell online because nothing can take the place of personalized service and a customized fit for your gear. We are now servicing three generations within our customers families and it is a testament to the legacy that is Princeton Sports:
Tradition. Community. Expertise.
SERIOUS FUN
Our experts put in "grueling" hours riding bikes, skiing, snowboarding, playing tennis, and swimming so you can buy with confidence. It's a challenging job but one we do with tremendous joy because we love what we do. Start your seriously fun journey!