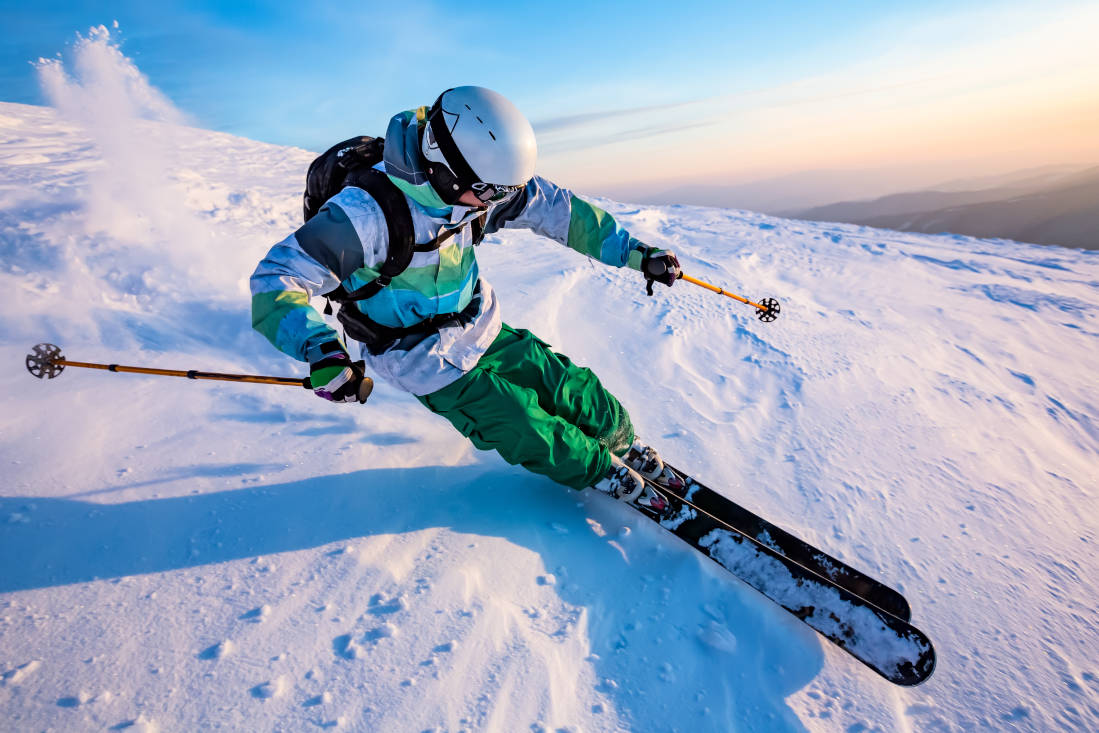 SKIS
---
Our ski selection is outstanding, and we offer skis for most skiers and skiing conditions. We will help you choose the right ski for your skiing needs.
Whether you're ripping downhill, picking through the trees, or hitting the park, you're sure the find the perfect boards on our shop wall. We carry a wide variety of skis for every application. Come speak with one of our in-house experts today and bring your skiing to a whole new level! All of our new skis come with a minimum one year manufacturer's warranty, and optional Pledge Tune for only $35 (sharpen & wax) for the life of the skis.
A word about demos. We don't demo skis and quite frankly, we believe you shouldn't either. Picking out a ski is our job, and we stand behind it. We demo new products, and we are uniquely networked with a group of skis shops, over 50 of them, to get feedback from all over the country in all conditions. We do feel that most of our customers should be spending their valuable time on the slope trying new equipment. We're not saying it's not possible to find an amazing ski after a demo, but there is a good chance that you will try a ski in the wrong size, or a ski that isn't properly tuned. Just proceed with caution; if it works out and you love it, we wish you nothing but the joy of fresh powder.
Brands we carry: Atomic, Dalbello, Elan, Head, Nordica, Rossignol, Saloman, Völkl
THE PRINCETON PLEDGE
When you purchase a ski or snowboard from us, you can purchase the Princeton Pledge for an additional $35.00. This gives you free sharpening and waxing for as long as you own the skis. A tune up without the Princeton Pledge is $35.00. Just do the math.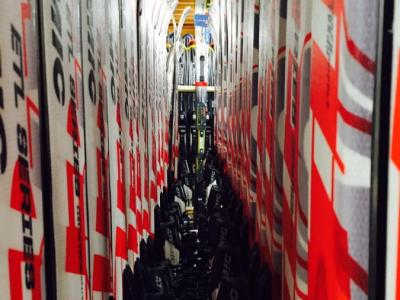 ALL MOUNTAIN SKIS
Built to conquer, all mountain skis are designed for versatility. They feature a variety of waist widths and tip/tail rocker profiles to accommodate your favorite terrain, although they are versatile enough to excel anywhere. All mountain skis are perfect companions to any skier who hungers to tame the wild…with only one set of skis. All mountain skis are available in flat-mount or as a system, where the binding is pre-mounted, our ski experts can help you decide which option is best for you. Take full advantage of the mountain on any given day, and create that endless winter you've been dreaming about.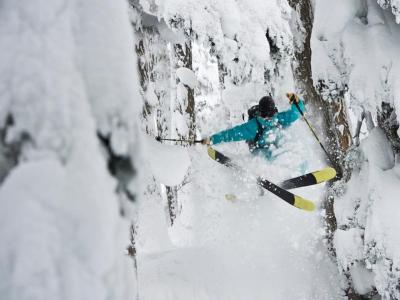 POWDER SKIS
Let's face it, these are the skis we wish we were on every day. If you are lucky enough to be heading out to ride the steep and deep, stop by Princeton Sports first to outfit yourself properly for the trip. We carry an impressive selection of wider powder skis and our experts can help you select the best toys for the most fun!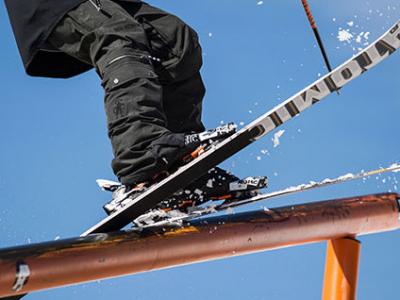 PARK SKIS
These skis are typically true twins, symmetrical tip to tail in shape and flex, allowing you to ski forward or backward with ease. Park skis are softer in flex, making them more forgiving and offering better performance and control at lower speeds. You'll definitely enjoy our park skis as you amaze your friends with the newest tricks, either in the park or while free-riding at your favorite resort. Park skis are also an excellent option for beginner to intermediate skiers who like to cruise the groomed runs or prefer more speed control.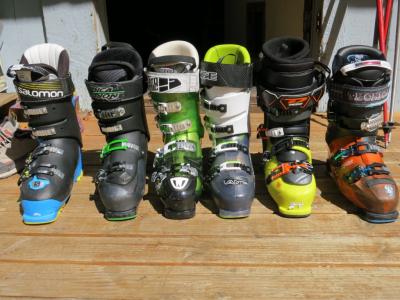 SKI BOOTS
We have a great selection of ski boots from the very smallest skier to the largest – in fact, we can fit a size 15! All of our boots come with a 2-year fit guarantee and for the first 2 years, we will refit or replace the boots if needed. The happier you are with your fit and your ski boots, the more you'll ski. We also recommend footbeds with every boot. A footbed supports the bottom of your foot and ensures good stability and comfort.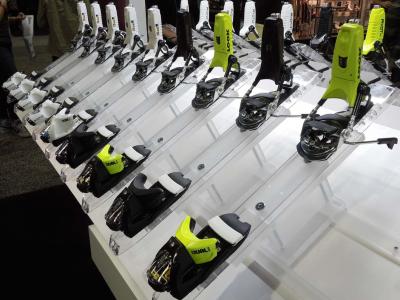 SKI BINDINGS
Princeton Sports carries an impressive line of ski bindings from Salomon, Tyrolia, and Marker. These bindings are designed to meet the needs of new skiers who are looking forward to their first day on the mountain, to experts who are picking the most difficult lines down the hill. Come speak with our knowledgeable staff today and we will work with you to find the perfect binding for your set-up.